Histography for University of Electronic Science and Technology of China (UESTC) is an individual project completed when doing in the intern in UESTC Upteam. Got the idea from Hisrography - Timeline of History, I combine the timeline with the wall interactive projection to realize a history timeline of my home university in China.
The important thing I needed to mention, is that because of COVID 19, I can't go back to my studio for debugging. Therefore, the pictures below are the webpage screenshot using my laptop. The HTML elements are miss-aligned because of the different resolution between my screen and projector in the studio.
(The mouse here mimics the touchpoint on the wall.)
The purpose of developing this project is to celebrate the UESTC's 64th anniversary. Different from the mouse interaction webpage, this project aims to create a new interaction method by touching and reading. Therefore, some optimizations were done. For instance, adjust the position and the size of the event dots. The dot colour #1b3065is picked from UESTC's badge.
The whole project used Vue.js as the JavaScript framework. The timeline was generated using chart.js.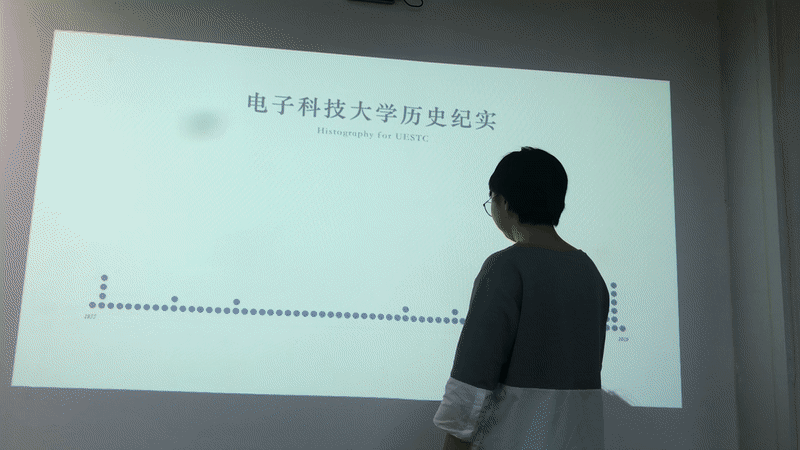 (Debugging in the studio. Sept.12.2019 )
---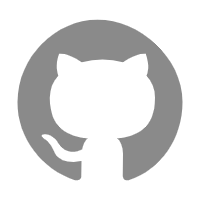 GitHub